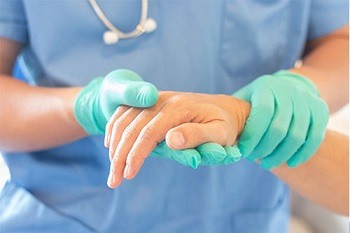 Selective Nerve Root Blocks
Nerve root block injections are used to diagnose the cause for back or neck pain and help relieve some of the stress of the pain as well. When a nerve root becomes inflamed or compressed, it causes back or leg pain. It may not show up clearly in an MRI, but with the nerve root block injection, it is likely to show itself. SNRB injection helps locate and isolate the root of the pain.
The SNRB injection also helps treat lateral disc herniation. The injection administration takes a few minutes, but the patient needs to rest for a few hours, as there is slight inflammation and numbing in the area where the injection is administered. It is even possible for the patient to resume work on the same day, if the injection was successfully administered. But a day's rest is advisable.
Facet Block
A local anesthetic is injected into small joints in the side of the vertebrae on both sides of the spine in the lower back. Facet joint blocks are typically offered to patients who have pain in their back as a result of arthritic changes in the facet joints or for patients who have mechanical low back pain. A facet joint block may be diagnostic and/or therapeutic. It is a minimally invasive procedure that helps relieve lower back pain. A facet injection has both long-lasting corticosteroid and an anesthetic agent. The pain relief lasts for a long time depending on the intensity of the pain and quality of injection delivered. The injections block the pain in back, arm and neck. At Spine LLC, we have pain management specialists we review the patients' medical history and ensure that they are candidates for the procedure and prepare them sufficiently.
Sympathetic Block
Sympathetic Block is an injection given into or around the sympathetic nerves. The nerves are located on either side of the spine, in the lower back. These nerves control blood flow. A lumbar sympathetic block procedure blocks the sympathetic nerves that go to the leg on the same side as the injection. This reduces pain, swelling, color, sweating and other unusual changes in the lower extremity and improves mobility. It is done as a part of the treatment of Reflex Sympathetic Dystrophy (RSD), Sympathetic Maintained Pain, Complex Regional Pain Syndrome and Herpes Zoster (shingles) involving the legs. Repeat injections are recommended for patients who respond well to the first one and show improvement.
Other Treatments