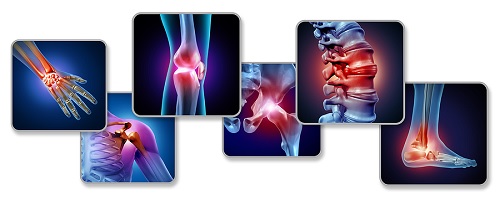 Regenerative medicine is an innovative method for treating and managing joint pain. It encourages the damaged tissue to heal more rapidly, whether the damage is due to disease, repetitive use, or a sports injury. The theory driving the growth in regenerative medicine is that by using the body's own healing properties, treatment – and pain reduction – can be accelerated. The thought behind regenerative medicine is to use the body's natural healing properties and to accelerate them. The goal of regenerative therapy is to heal injured tissue and not just mask the pain, and regenerative medicine can greatly reduce the need for surgery.
Promoting Rapid Healing
Rapid healing – often without resorting to surgery – is the primary benefit of regenerative therapy. There is so much promise in continuing to explore the potential of using your own body's healing properties to accelerate healing. Imagine how it could impact people who are suffering from liver, heart, or kidney conditions. In our setting – addressing pain and mobility – regenerative medicine improves mobility, restores joint health, and reduces healing time. At Spine LLC, we employ two primary regenerative techniques.
Platelet-Rich Plasma Therapy
Platelet-Rich Plasma (PRP) therapy uses your body's own platelets to stimulate faster healing. It is far less invasive than surgery and provides a more rapid recovery. Most joints respond rapidly to the PRP therapy, with increased mobility and reduced pain. Whether you're suffering from debilitating arthritis or are struggling with chronic pain, PRP therapy provides an alternative to traditional physical therapy or surgery.
Stem Cell Therapy
Stem cells are the body's master cells. They adapt as needed to whatever kind of cells are needed. This makes them ideal for use in regenerative medicine. They are undifferentiated cells that have the ability to transform into a variety of different cells and replace dying cells, with the potential of rebuilding damaged tissue, muscles, tendons or ligaments. They can be used to improve the healing process in joints that have been damaged due to sports injury, age-related wear, or disease.
At Spine LLC, our focus is on giving our patients the ability to reclaim their lives through better pain management, more innovative healing therapies, and increased mobility. We specialize in treating pain conditions with a spectrum of proven therapy options ranging from conventional procedures to the latest technology- and science-based approaches. Talk to your primary care physician today for a referral to our specialized pain management clinic and to arrange for a consultation. Let us determine which approach might be most effective for you.
Step away from chronic pain.