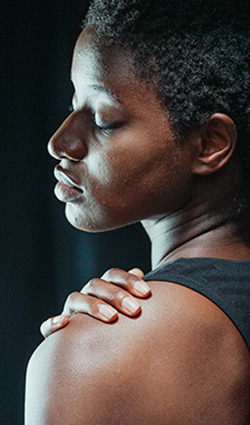 At Spine LLC, with offices in Gahanna, Ohio, and Dublin, Ohio, we have been using orthobiologic injections successfully to improve pain management and minimize joint pain caused by a number of orthopedic conditions. These injections are very innovative, offering promising treatment that not only increases healing but also minimizes pain, reducing patient reliance on opioids and cortisone injections. There are two types of orthobiologic injections used by Dr. Batra and his team to treat pain-management patients in the Columbus area: platelet-rich plasma (PRP) and stem cells.
What Are Orthobiologic Injections?
Orthobiologic injections are made up of the body's own cells. These injections are capable of not only assisting in pain management but also in theoretically reversing other conditions, such as osteoarthritis. Orthobiologic injections can be used to increase the rate of healing in a variety of joint injuries that involve tendons or ligaments. Orthobiologic injections can be used for many purposes, including:
The treatment of knee, elbow, and ankle joint damage caused by sports injuries
Osteoarthritis and other age-related damage to joints in the knees, shoulders, and hips
Surgery prevention, through accelerated healing of ligaments and tendons
We have successfully used orthobiologic treatments for our Columbus, Ohio area patients. The two types of regenerative therapy we use primarily are platelet-rich plasma injections and stem cell injections.
Platelet-Rich Plasma (PRP) Therapy
Platelets are a natural component in your blood. When you have an injury, platelets respond by thickening or clotting to improve healing. They are made up of proteins designed to heal your body from the inside out. Platelet-rich plasma therapy allows us to remove your own blood, extract platelets, and concentrate them in a powerful, localized injection that can help reduce pain, promote faster healing, and provide relief that allows you to increase mobility and continue the healing process through strengthening exercises. Because platelet-rich plasma (PRP) injections use your own body's blood, there are no additional risks.
Stem Cell Therapy
Stem cells are cells that have not yet differentiated – the body's master cells. Stem cells have the ability to transform into a variety of different cells and replace dying cells. Because of this power, they have the potential to rebuild damaged tissue, muscles, tendons, and ligaments. The body responds exceedingly well to stem cell treatment in most patients. Stem cell therapy helps to reduce inflammation, minimize pain, and promote healing.
Benefits of Orthobiologic Injections
Using your own body's regenerative cells to treat injuries and reduce pain can help you get back on your feet more quickly. Our ultimate goal at Spine LLC is to give our patients the ability to reclaim their lives through better pain management, more innovative healing therapies, and increased mobility. We use proven technology and science-based solutions to treat your pain. Talk to your primary care physician today for a referral to our specialized pain management clinic and to arrange for a consultation. Let us work with you to plan your treatment. For all appointments and inquiries, please call (614) 392-5336.
Step away from chronic pain.